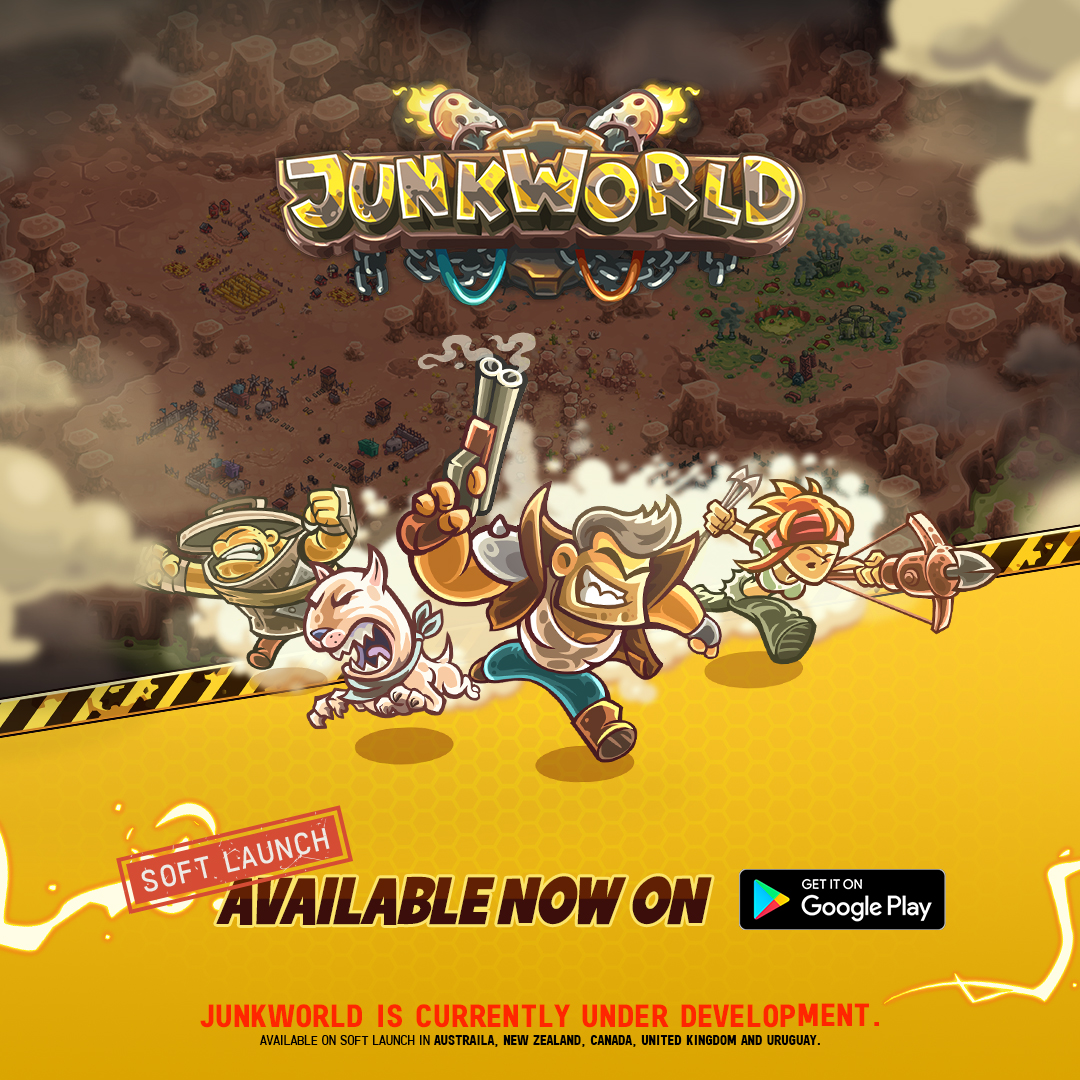 We are trhilled to announce the soft launch of Junkworld!
We are in the process of developing and improving the game. It will change and evolve as the development moves forward, we aim to create a brand new experience for you!
for Google Play on Uruguay, Canada, New Zealand, the United Kingdom, and Australia and new countries and iOS will be added later on.
If you are from one of these countries, download it now!
The idea of creating a brand new universe with a unique tower defense grew on us roughly about a year ago. We knew we wanted to use the same graphic style that has become our signature art in a whole new way.
We started to imagine a new game with a new identity, and now it's time for us to proudly present our newest game: JUNKWORLD, a fast tower defense game in a post-apocalyptic world!
Test your strategy as you place towers and deploy tactics to obliterate the powerful Warlords that dominate the savage wastelands
Life is a savage road. Get ready to slay vicious mutated beasts, face despicable sand bandits, and battle ruthless soldiers for control of these devastated lands! You will have the aid of up to 11 towers and 9 tactics to use in 40 challenging stages, as well as daily quests and challenges!
Want to get all the inside scoops from the devs? Join our Junkworld Discord and learn all about it!
Everything is crumbling in The Wasteland. Will you?