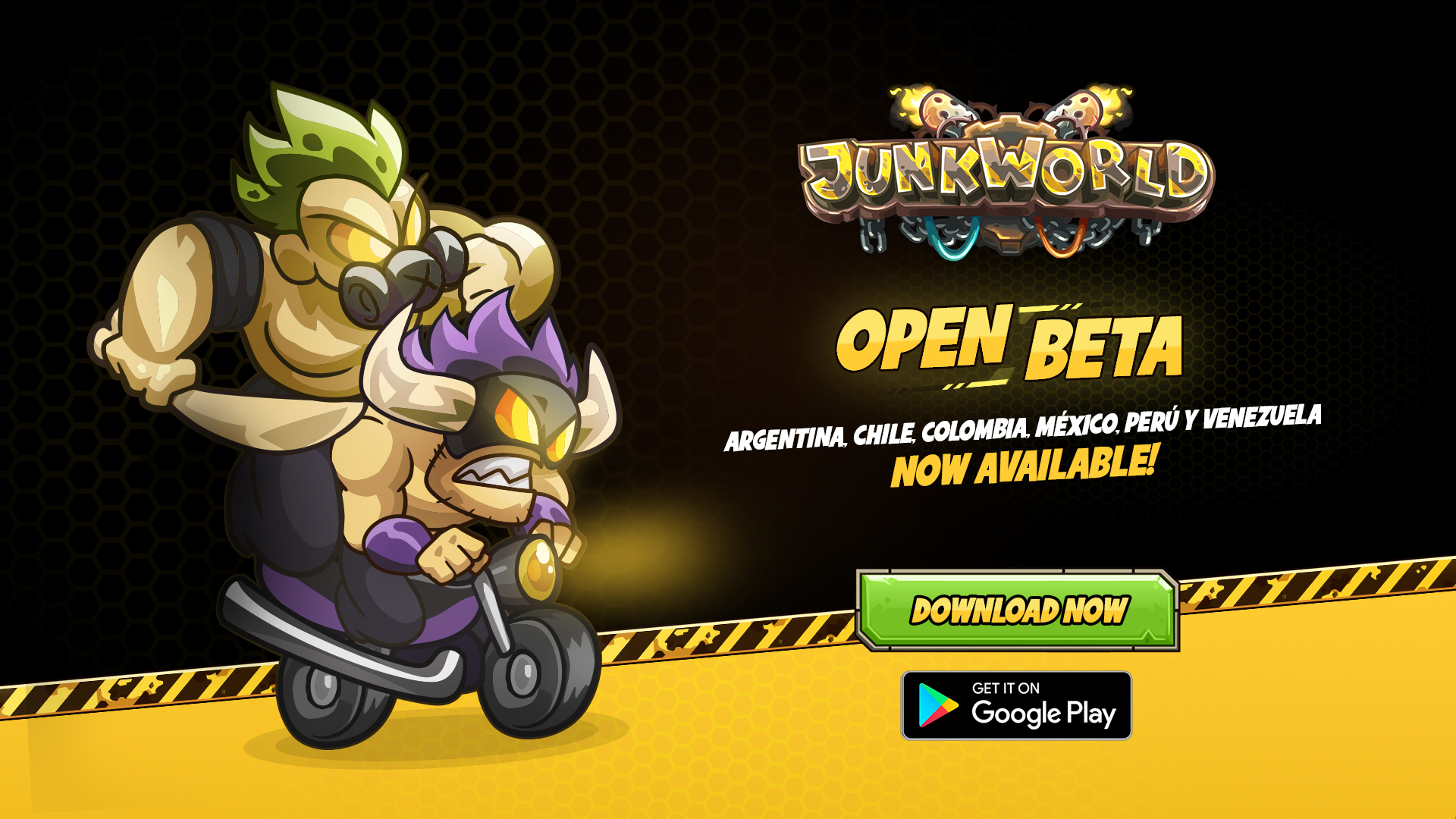 As the development of the game moves forward take the next step by starting a open beta for new countries to the game.
From today on we are opening a beta on Google Play for Mexico, Colombia, Argentina, Perú, Venezuela, and Chile!
If you are from any of these countries you can download the game by clicking on this link
We also had made some tweaks to the game as we are also featuring a major update, we posted all the information below on a changelog
These changes will also be added to the new beta and also to our existing soft launch countries.
Changelog:
*VIP System added that allows: -The elimination of the energy bar
-All rewards that were previously obtained by watching daily ads
-Rewards the player with a VIP chest upon purchase of the upgrade
-Grants an extra VIP crate for each terrain of the game
*Spanish Language added
*Card drop system fine tuned- It takes into consideration the lowest cards to improve chances of getting them
*Max card level implemented -Cards rewards after maxing one of them now convert into gold
*Tutorial updated with more info
*Balance Fixes on Wasteland and Swamp Stages -Stage difficulties updated to reflect current balance
*Enemies, tactics and towers balance tweaks:- Abomination conversion time Rebalanced
-Baron von Bomber - Duration and Rate of Fire rebalanced
-Waste Disposer - Extra Unit and stats rebalanced
-Command Center - Buffs rebalanced
-Mad Scientist - Damage and Tower Skill Rebalanced
-Sheepomizer - Tower Skill Rebalanced
-Field Healer - New Concept, Mechanics and Rebalance
*Release notes provided for 5 of 5 languages