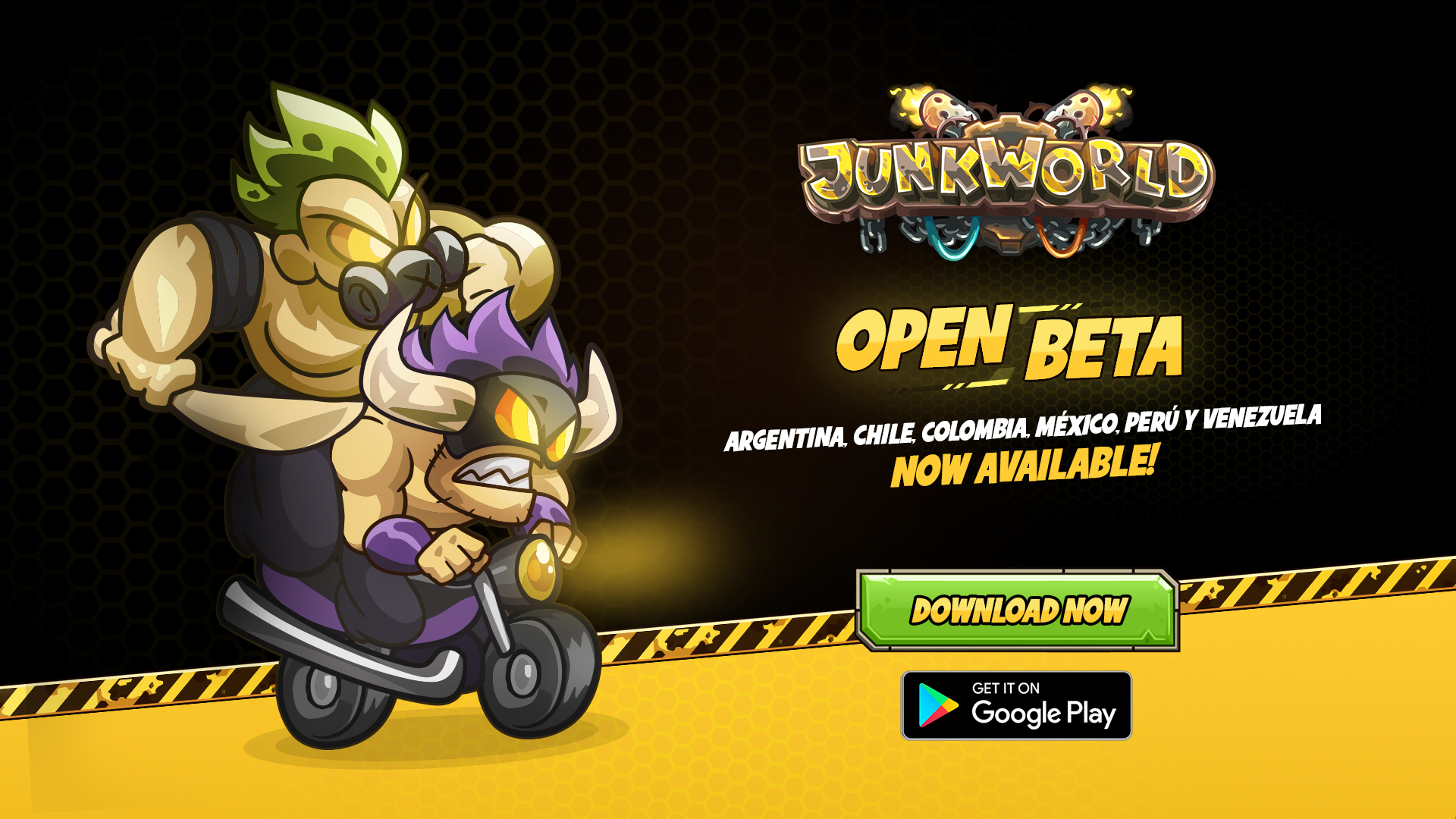 As the development of the game moves forward take the next step by starting a open beta for new countries to the game.
From today on we are opening a beta on Google Play for Mexico, Colombia, Argentina, Perú, Venezuela, and Chile!
We also had made some tweaks to the game as we are also featuring a major update, we posted all the information below on a changelog
These changes will also be added to the new beta and also to our existing soft launch countries.
Changelog:
*VIP System added that allows: -The elimination of the energy bar
-All rewards that were previously obtained by watching daily ads
-Rewards the player with a VIP chest upon purchase of the upgrade
-Grants an extra VIP crate for each terrain of the game
*Spanish Language added
*Card drop system fine tuned- It takes into consideration the lowest cards to improve chances of getting them
*Max card level implemented -Cards rewards after maxing one of them now convert into gold
*Tutorial updated with more info
*Balance Fixes on Wasteland and Swamp Stages -Stage difficulties updated to reflect current balance
*Enemies, tactics and towers balance tweaks:- Abomination conversion time Rebalanced
-Baron von Bomber - Duration and Rate of Fire rebalanced
-Waste Disposer - Extra Unit and stats rebalanced
-Command Center - Buffs rebalanced
-Mad Scientist - Damage and Tower Skill Rebalanced
-Sheepomizer - Tower Skill Rebalanced
-Field Healer - New Concept, Mechanics and Rebalance
*Release notes provided for 5 of 5 languages