Lord Vez'nan sent his second official message regarding our path to victory.
Pay special attention General!
The cold wind and the rapid rivers are their main defenses. Seize them General! They will make a fine attack point for our next objective.
The Northerners and their creatures live ruled by nature's codes. They think there is only one path, one that resides in the heart of the mountains.
They think they are safe... It's time we prove them wrong!
General, you must stay alert, northerner creatures know their ways…
Our victory is imminent!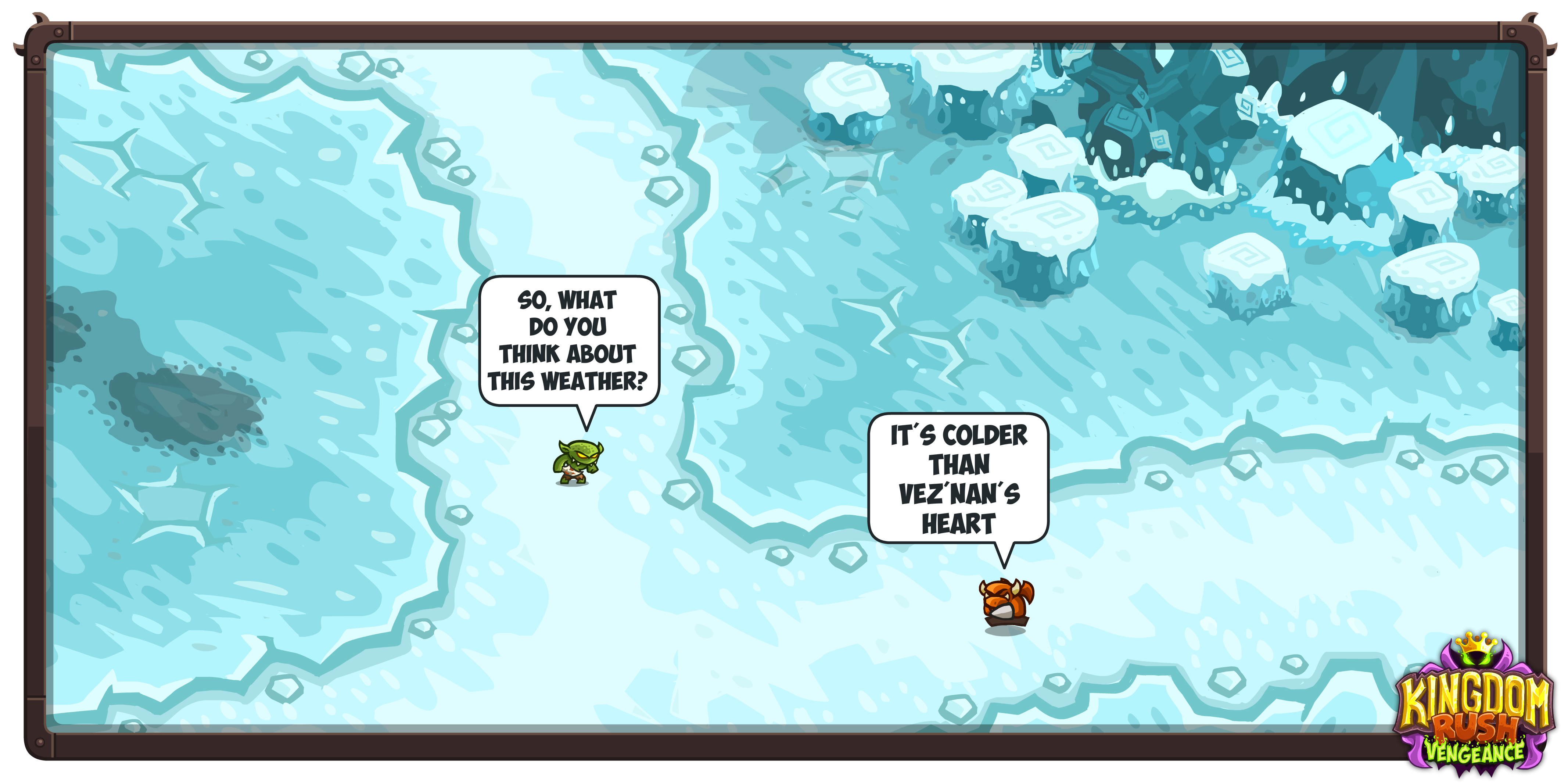 We heard he likes to make snow demons in the snow...
Subscribe to Lord Vez'nan's newsletter for more here!