Kingdom Rush Origins Updates Schedule
The wait is over! Command your elven army and defend mystical lands from sea serpents, sorcerers, and gnoll tribesmen, all with the help of brand-spankin' new towers, heroes, and spells.
But we are not done! Prepare yourself for the next free updates that will include more levels and heroes!
Last week of December - Update 1.1
Watch out! A powerful ogre army is preparing a strategy to invade and destroy everything!
This update includes:
Hulking rage expansion
Heroes that will help you stop this invasion (Durax, Lilith and Razz & Rags)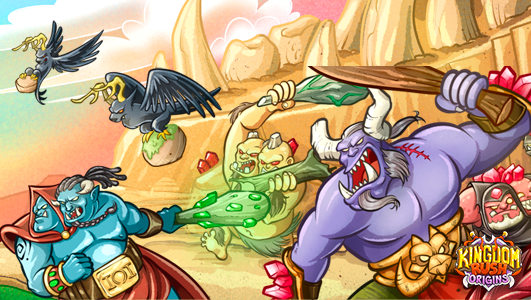 Last week of January - Update 1.2
Malicia's last and most loyal lieutenant has gone mad and is plotting revenge.
Lead the Elven forces and stop the plans of Baj'Nimen the Hateful before he destroys everything in its path!
This update includes:
Bittering Rancor expansion
Powerful Heroes (Bruce, Lynn)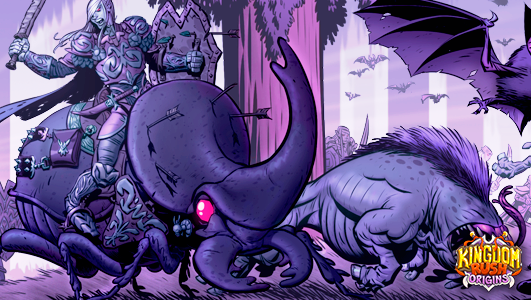 Last week of February - Update 1.3
As our Kingdom returns its former peaceful times, the message we sent asking for aid to the Dwarves never returned, if there's something more troublesome than a loud dwarf, it's a silent one!
You need to travel to their land and look for answers.
You must travel to their land and seek answers.
This update includes:
Forgotten treasures expansion
Heroes (Wilbur, Phoenix)