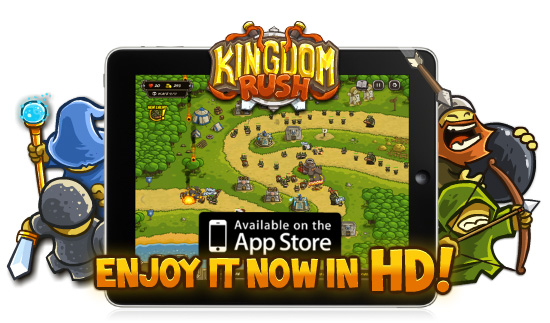 We had a dream...that one day in late december Kingdom Rush would be in the AppStore...and guess what...it just happened!!! After a long and hard crunch, we finally made it, Kingdom Rush is available at the app store for you guys to enjoy!!! For us its celebration day, thank you all very much for the support all this time, we are very proud and very grateful :)

Get it now and start smashing goblin heads on high definition!
Have fun and Rate high!! (we really appreciate it)!

But if you find yourself ipadless, well, it could be good to add it to Santa's wishlist!
Stay tuned for more updates and more content!

* The game just got approved, so some Appstores haven't synced yet. So if you don't see it, you can follow the link above.