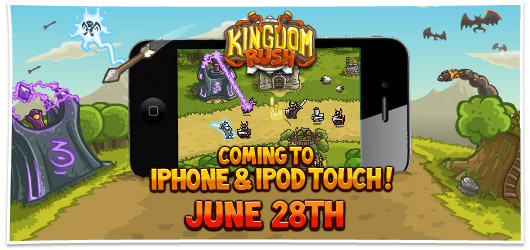 Start training those thumbs people, Kingdom Rush is coming to rock your iPhones!!!

The iPhone and iPod Touch version of Kingdom Rush will be available at the App Store on June 28th!!!

You heard it people, next Thurday you´ll be able to smash some goblin heads and call your local blacksmith all on the same device! Hell yeha!!!