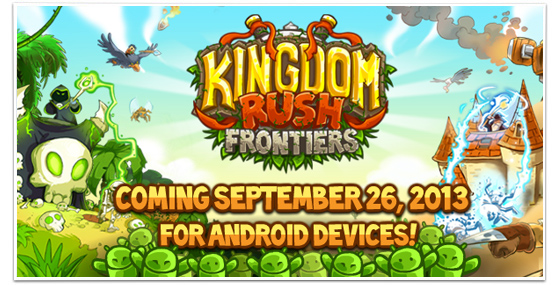 The world's most devilishly addictive tower defense game is back and now available for Android - welcome to Kingdom Rush: Frontiers!

Bigger and badder than ever before, Kingdom Rush: Frontiers is a whole new level of the furiously fast, enchantingly charming gameplay that made the original title an award-winning hit.

Kingdom Rush: Frontiers packs in so much content, it's like a fully upgraded artillery blast of mouthwatering, pixelated joy launched right into your smiling little face... and it hurts so good!