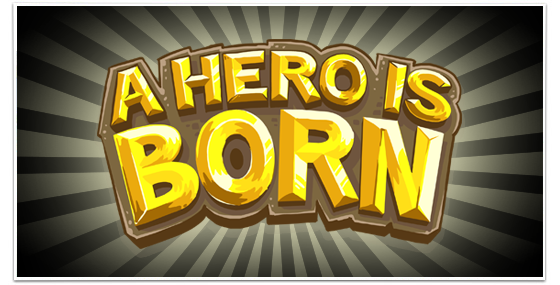 Vote NOW: ironhidegames.com/aheroisborn

As the Hero roster for Kingdom Rush Origins keeps getting bigger and bigger, the time has finally come to have a Hero created by the community.

Hence, we are thrilled to announce the launch of A HERO IS BORN .

Staring tomorrow, Friday 6th, we will launch a series of weekly polls (every Tuesday and Friday to be more precise), that will define the new Hero based on the options that get more votes by you guys.

We will begin with the classical generic questions (Race, Gender, Role), and as weeks goes by, more specific and fun options will become available. For the final questions, you will get to vote on the concept art and the name of the Hero.

Once the whole process is over with (sometime around March), we will start working on coding and designing the new Hero. This process can take a few weeks. So if all goes well, the new Hero will be released FOR FREE with one of our next updates.

You can follow the discussions about this event on the Forums:

A HERO IS BORN - The Hero created by the Community

Stay tuned by following us on our Twitter account @Ironhidegames

All news about this event will use the hashtag #AHeroIsBorn

Or by checking out our official Facebook Page.



So here is the quick recap:

Every Tuesday and Friday you get to vote on the potential characteristics for the New Hero.

The whole process will last a little over a month, starting on February 6 and ending sometime around March 20.

The Hero will be released for free with one of our next updates.



Let's have fun creating an awesome Hero!