Today is a big day for us at Ironhide and for all of you Kingdom Rush lovers!
Vez'nan is back… and it's not for tea time.
His dark army is coming and the Kingdom will tremble upon his power!
Get ready, you'll need to lead the troops and assist the almighty Vez'nan in his conquer.
Check out the teaser and get a small taste of sweet revenge muahahah!
Sneak Peak: think you can recognize some characters?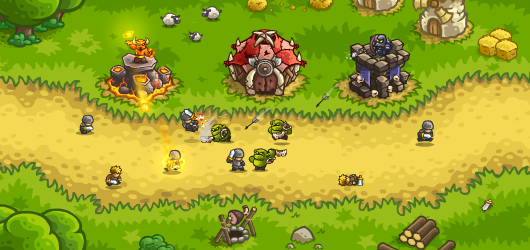 Subscribe HERE to get all the information and cool stuff!
Last but not least, thank you all for your support over the years and we hope you'll enjoy this one as much as the previous ones!