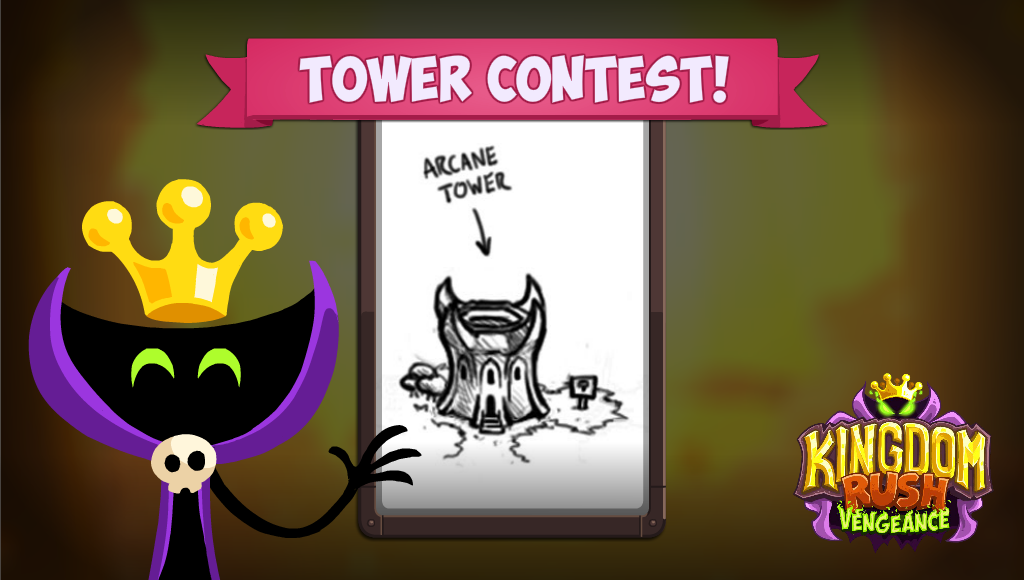 A few days ago we shared with you the history of one of our amazing towers but now it's your turn to create one! Participate in our 💥💥Tower contest💥💥!
Inspire yourself and Draw your open version of a Kingdom Rush tower. Post It on Social media and use the hashtag #krvtower on your art piece and you could win amazing prizes!
How to participate?
- Read our Wicked Sisters Towers story here
- Use your creativity to create your own tower! (it can be digital or hand-drawn)
- Post your drawing with hashtag #krvtower
- Deadline is on 17/12 and the winner will be announced on the 21/12
We will review each entry and select one. The winner will win a pack of all heroes or towers from their favorite game.
Don't miss this opportunity!