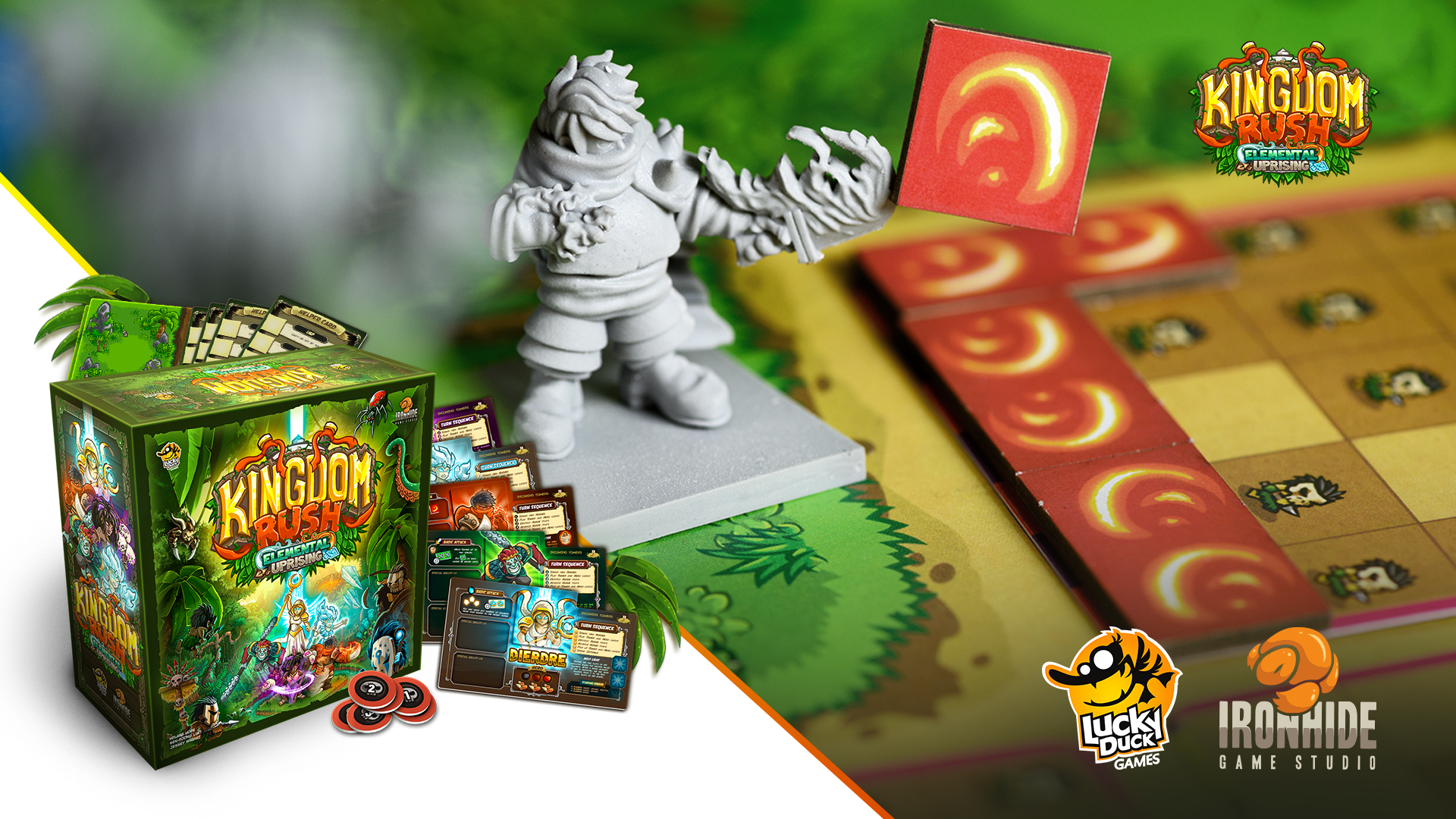 We are thrilled to announce that our second tabletop game Kingdom Rush: Elemental Uprising is opening its Gamefound Campaign today!
We have partnered once again with Lucky Duck Games to bring you a second Kingdom Rush release for the tabletop. With the same cooperative system our tabletop fans have come to know and love, this new standalone game, Kingdom Rush: Elemental Uprising, will introduce new heroes, campaign missions, and numerous gameplay elements.
Five new heroes with unique powers and epic special abilities will be available to choose from. You will now also be able to customize your defenses with reusable Tower Mod Stickers which can augment how towers act during play.
But that's not all, as owners of Kingdom Rush: Rift in Time and its expansions will also be excited to hear that heroes from both Rift in Time and Elemental Uprising will be cross-compatible meaning you can have over a dozen heroes to choose from if you're a fan of the franchise!

What are you waiting for? Visit this link and check out the game!