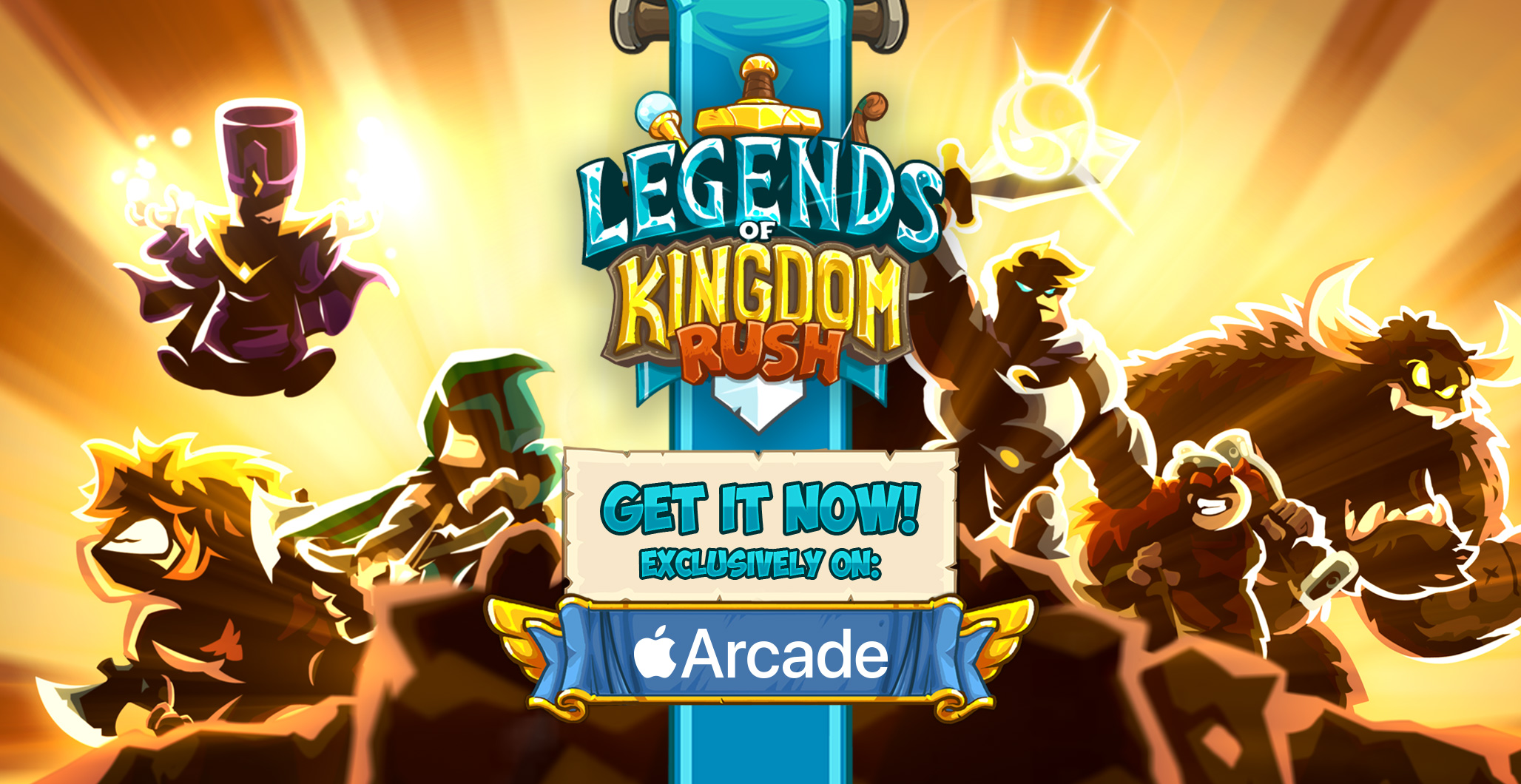 We are thrilled to announce that Legends of Kingdom Rush is now available on Apple Arcade. We are very proud of the Legend´s teamwork and we hope you enjoy it as much as we do.
Head now to the realm of Kingdom Rush and defeat the unprecedented evil that is menacing the lands and all its inhabitants!
Select your legendary hero and recruit your companions to fit your strategy. The Kingdom Rush Legends are waiting for you! Fight your way through lush forests, deadly mountains, and monster-filled wastelands, learn new lore, and enjoy over 100+ narrative events
Try Legends of Kingdom Rush with your One-month free Apple Arcade trial! Download the game and become the Legend you were always destined to be!