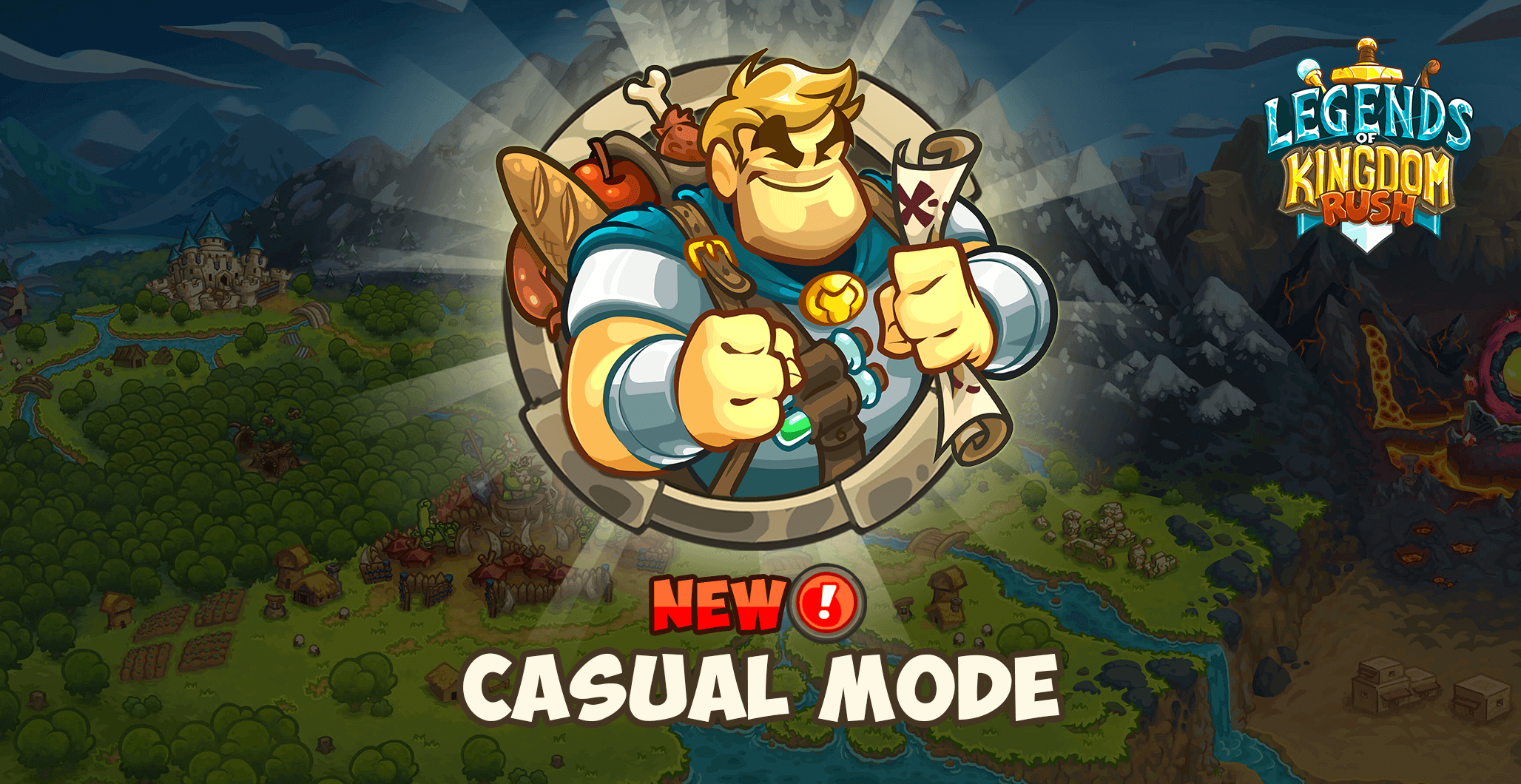 We want you to enjoy your journey through the lands of Legends of Kingdom Rush at your own pace and that's why we are happy to announce our new Casual mode for the game!
Now when you log in you will be able to choose between our Casual and Normal modes.
Casual will allow you to experience the game on a hassle-free journey that will allow you to relax and enjoy our art and humor at your own pace.
Normal will give you the difficult Ironhide is famous for, challenging you every step of the way!
Enjoy the game any way you want, choose your own path, and become a legend on your own!