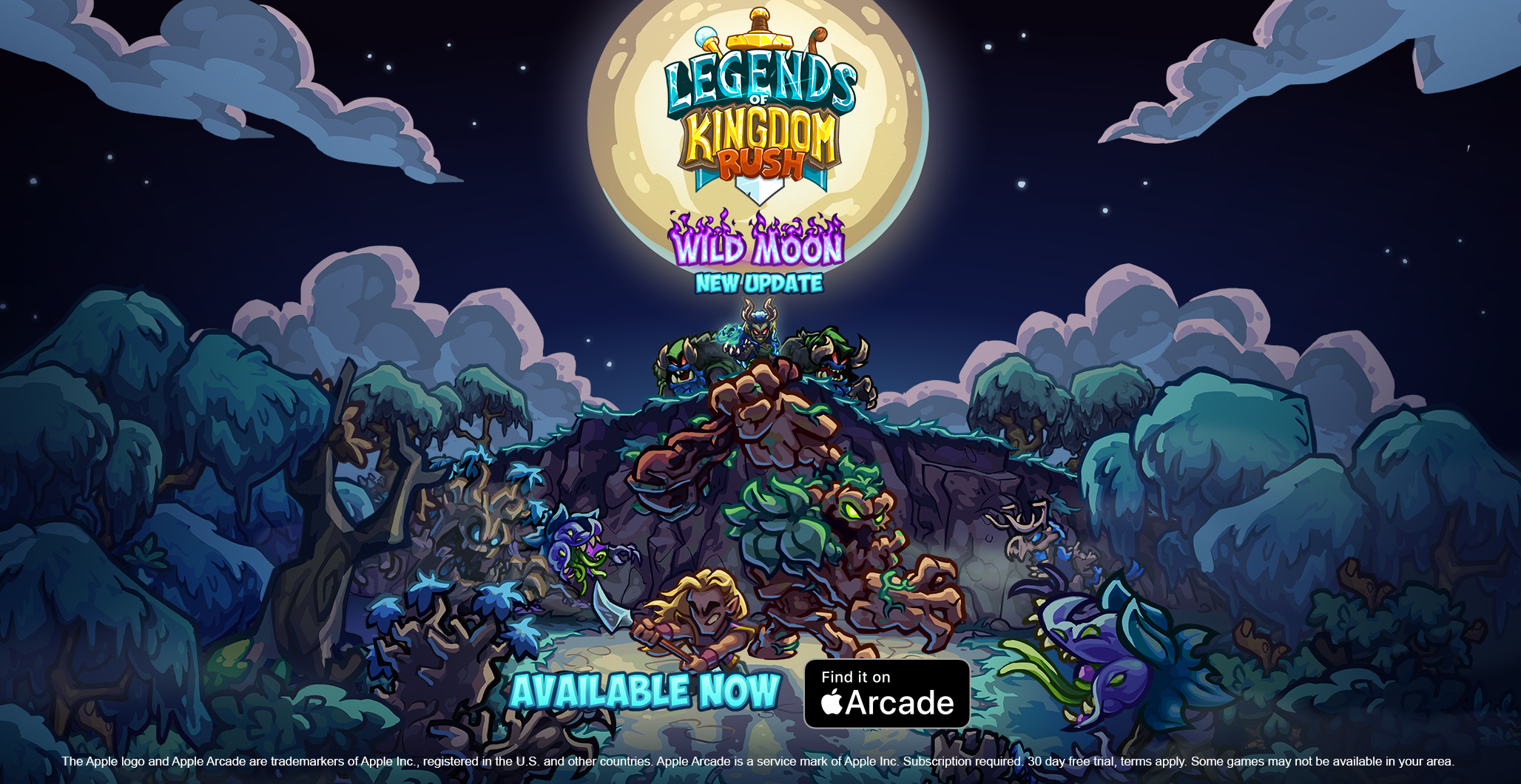 The Wild moon rises in the horizon and the forest pulses with the power of dark magic!
Today we announce the release of our update of Legends of Kingdom Rush, Wild moon, exclusively on Apple Arcade.
Wild moon is the first Legends of Kingdom Rush content update and it includes:
New terrain: The once lush and evergreen Silveroak forest has been corrupted by evil, growing deadly dangerous as it becomes infected by dark magic.. Your mission? Defeat them all.

New legend: Bravebark. This powerful Legend joins the ranks ready to lead the charge against the wicked forces of evil.

New companion: Sylvan Elf. He is a new deadly companion and will take part on this new adventure with a very versatile fight style.

New enemies: This new terrain is plagued with dangerous and corrupt new enemy races. Be careful with the spiders, we warn you!

New Boss: Mor-Ga-Nok. This three-faced Spirit will reign havoc and bring destruction to the lands of the kingdom. With its dangerous and wild powers, it's a force to be reckoned with!

11 New and exciting achievements: challenge yourself to get them all!
Update your game now and charge against the dangers that awaits for you in the depth of the woods!