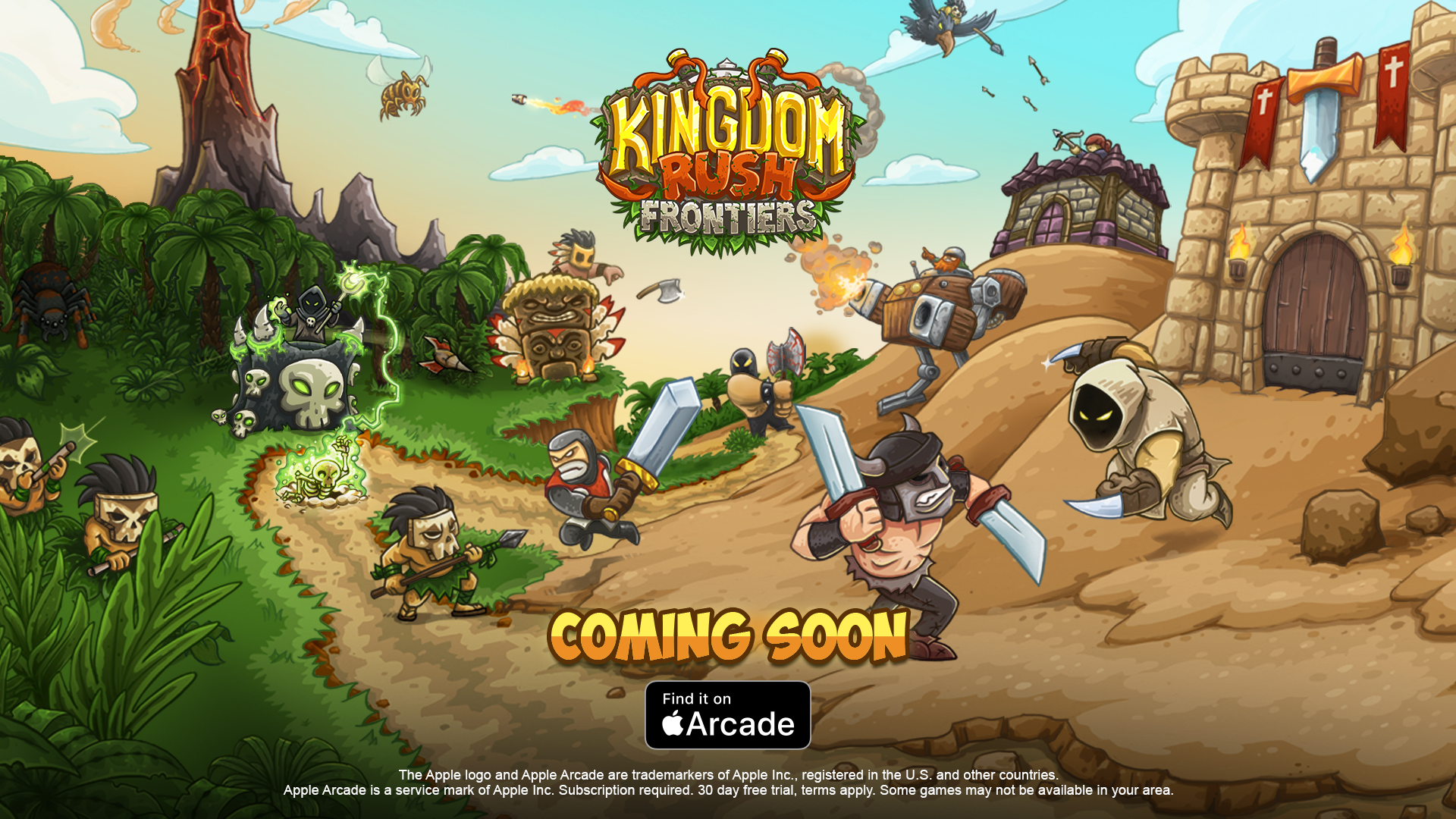 We are happy to share amazing news! Kingdom Rush Frontiers will soon be available in Apple Arcade!
Kingdom Rush Frontiers is the second installment of our Kingdom Rush franchise that's become a classic thanks to each one of you.
In this strategy game, you'll defend exotic lands from dragons, man-eating plants, and ghastly denizens of the underworld -all with flashy towers, levels, heroes, and lots more!
Rush to Arcade now and set your reminder!