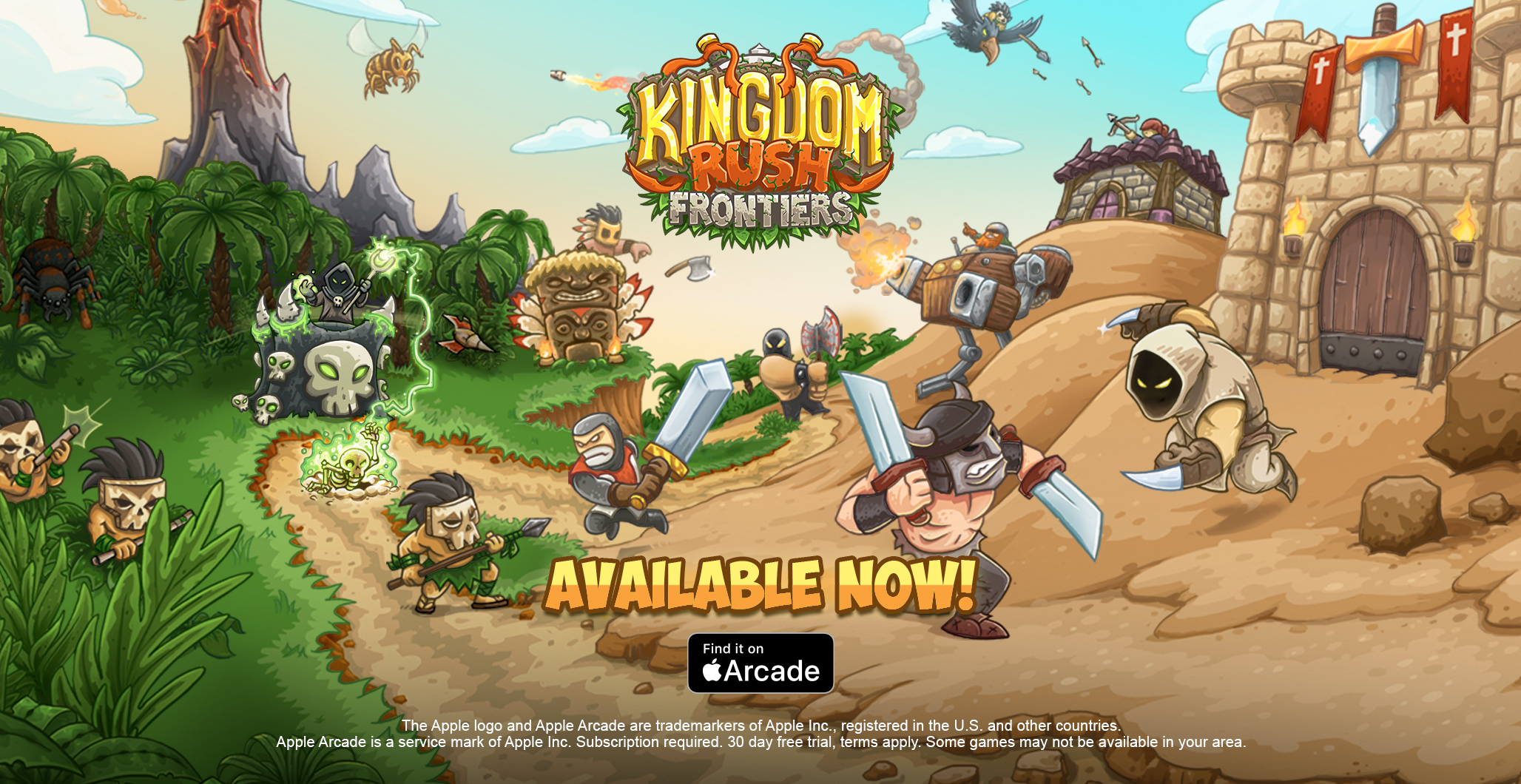 We have great news! Kingdom Rush Frontiers is now available in Apple Arcade!
From today on, our second installment from the Kingdom Rush saga is available also to Apple Arcade players.
Seize this chance to lead your troops through a vast desert, dense jungles, and deep caverns to face off against the evil Lord Malagar and the mysterious force hiding in the shadows in this new platform!
Click on this link and Join the adventure now!