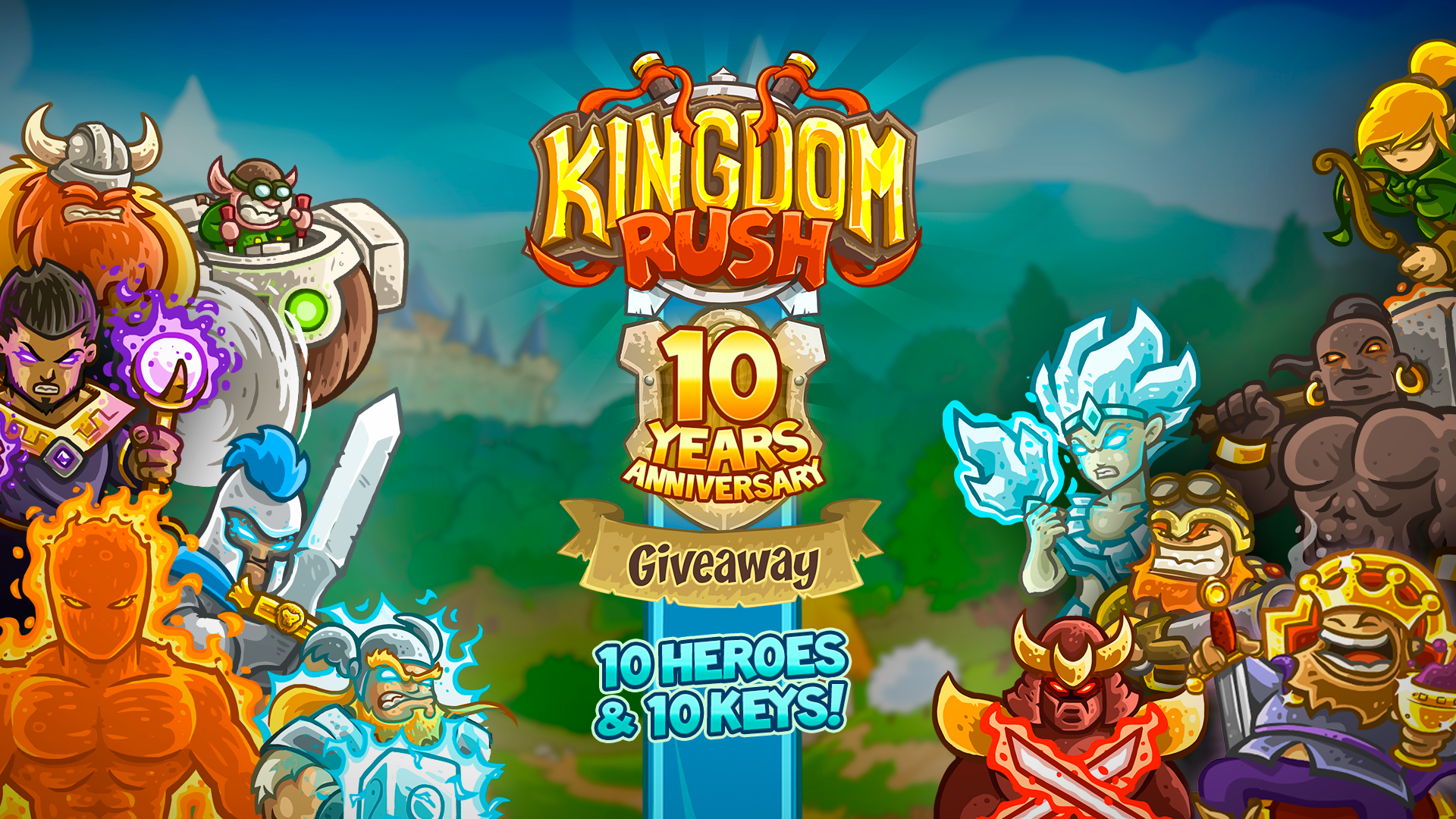 Kingdom Rush unlocked the 10 years achievement, and in order to share the happiness, we are having an epic giveaway!!!
Starting today and until the 19th of December, you can be part of a giveaway of 10 Kingdom Rush Keys (Steam or Nintendo Switch) and 10 Kingdom rush Heroes we will be giving away on each of our oficial social media channels : Facebook, Twitter and Instagram
To participate you will be asked to perform a few simple steps. You can enter the giveaway on all the platforms and this way increasing your chances of winning a prize.
The winners will be announced on December 21st.
What are you waiting for??! Start smashing those keyboards!