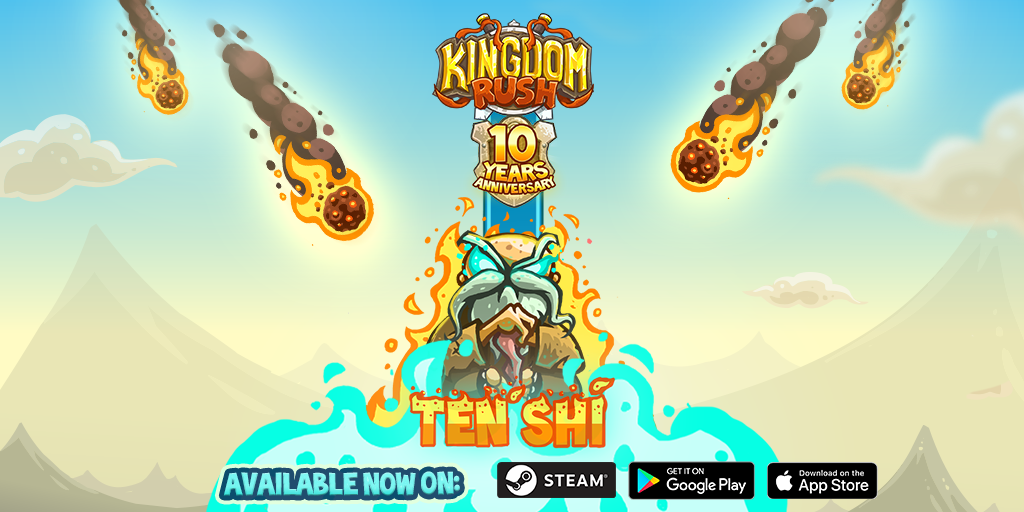 We celebrate 10 years of Kingdom Rush and the gift is for YOU! A new commemorative Hero joins your ranks: please say hello to our little friend Ten'Shí!
A Myth… a Legend… Master of Masters… and wielder of all powers. Ten'Shí is the epitome of wisdom, experience and power combined. His mere existence makes the Kingdom of Linirea tremble. And don't even think of getting him angry!
Update Kingdom Rush now visiting the Play Store, App Store or Steam now and get ready to show the baddies what you are made of!