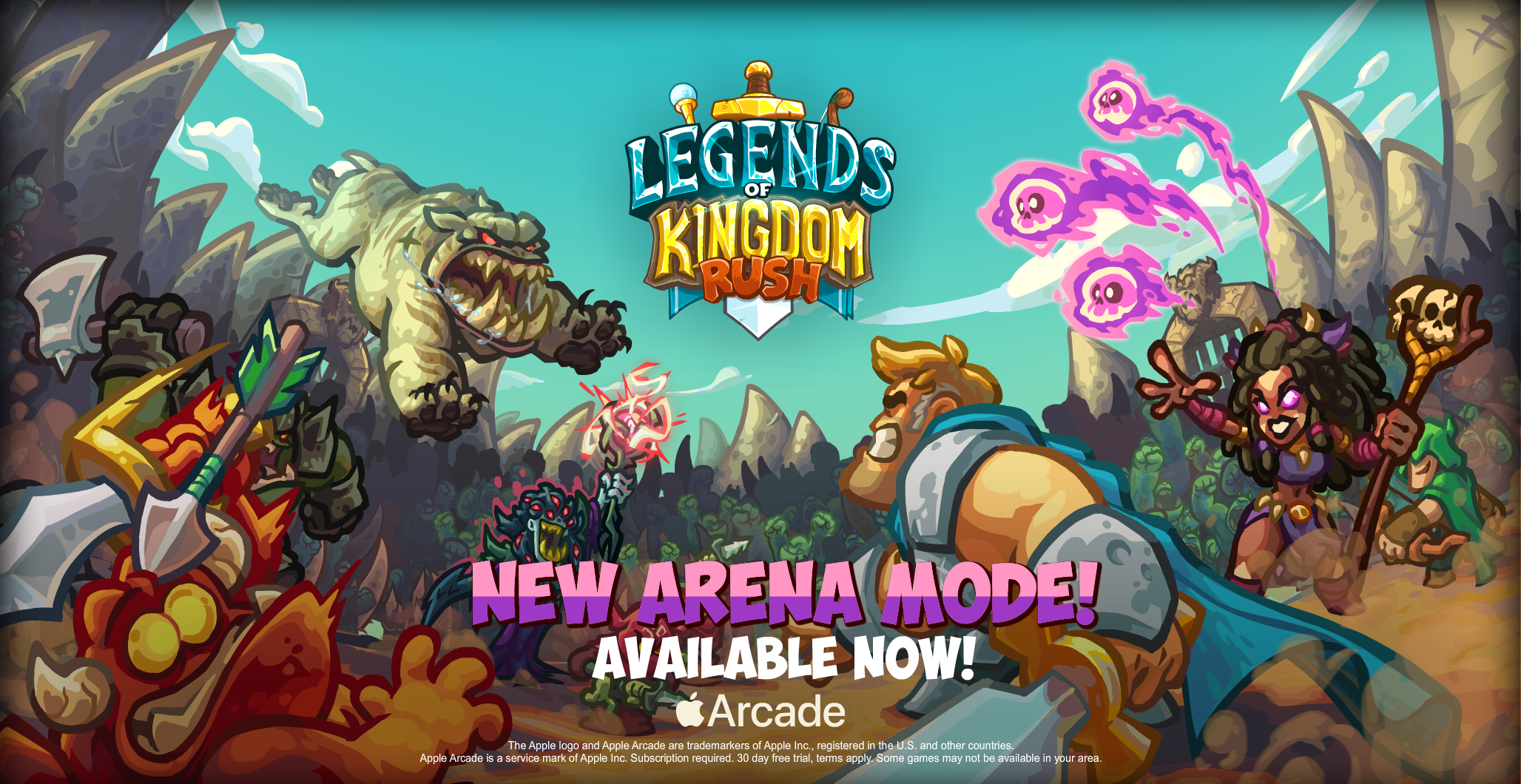 Beware general! The latest update for Legends of Kingdom Rush, Quick Play Arena, is now available on Apple Arcade.
Now you can show everyone in the Kingdom (and your friend list) who the real Legend is!
Compete with your friends to see who tops the leaderboard by defeating the Daily Chalenge.
Engage in endless battles with random opponents, parties, maps and even diversifiers, and modifiers that will either benefit or hinder your game.
Sounds like fun right?

However, you might be wondering… how did the Legends end up engaging in this kind of brawl???
Well, let us tell you a little story:
When word of Krum'Thak's defeat reached the Dark Army, the officials in charge saw it as a blow that might threaten their hold on the land.
In order to increase the army's morale and give them some purpose while planning their next move, the officials decided to host an arena tournament in Krum's dominion, aiming to pit their soldiers against King Denas' defeated forces and why not, some orcs, in small-scale combat.
Word soon spread out and turned the little idea into profitable entertainment, welcoming a broad range of spectators and would-be contestants from across Linirea who wouldn't miss the chance to be celebrated as the strongest fighters of all the land.
Little did the officials know that their endeavors would soon reach the ears of the Heroes, who were more than willing to travel back and participate in the tournament
So, do you think you have what it takes to be a Legend after all?
Find it out by clicking here