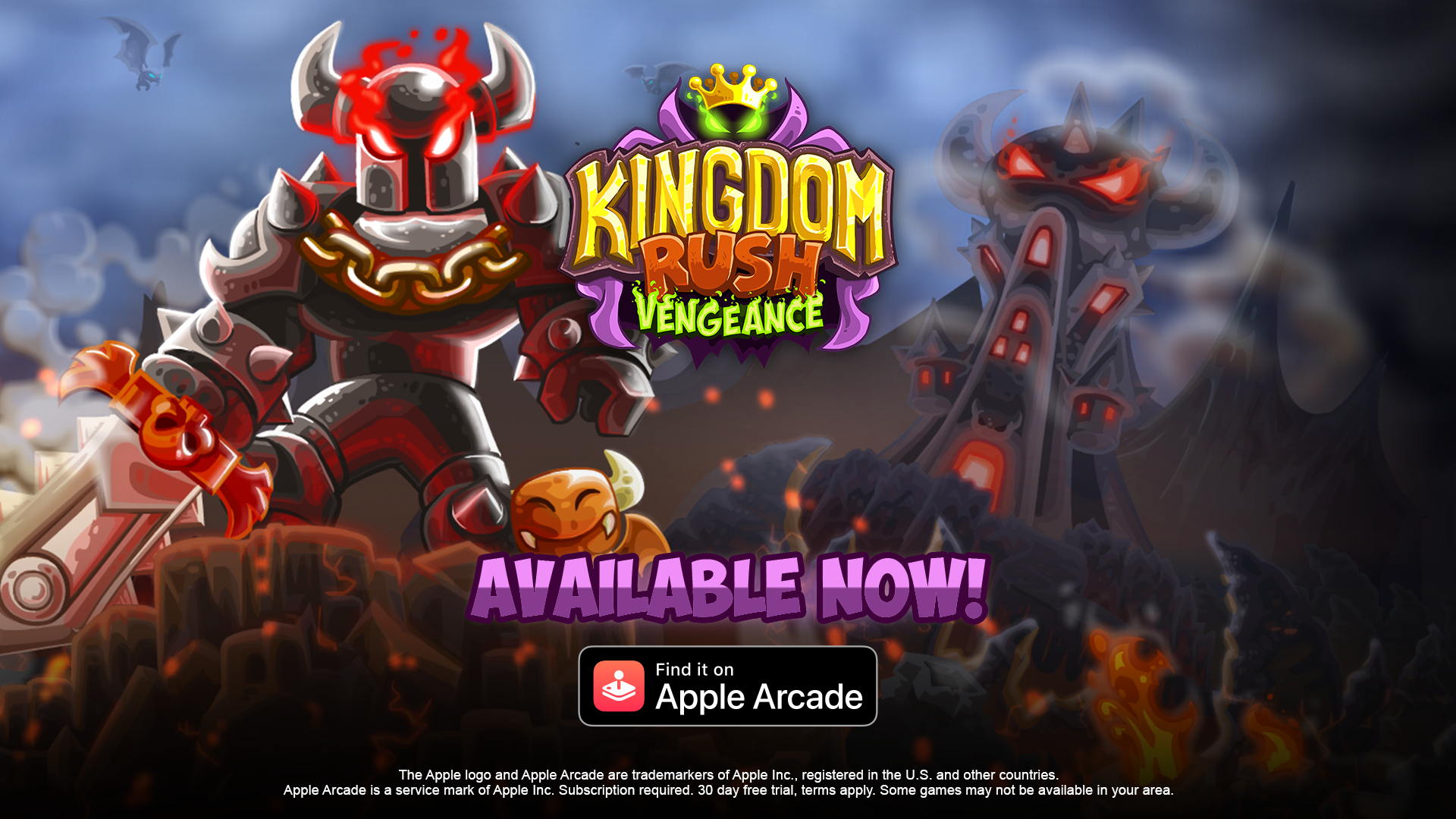 Join the Dark Lord's army and conquer the lands of Linirea in his name, this time in APPLE ARCADE.
You will have access to every Hero and Tower in Vez'nan arsenal to plan a strategy and execute his vengeance as they are all included.
GAME FEATURES:
19 towers, each with unique abilities and special powers.
25 challenging stages across five lands ripe for the taking!
14 powerful heroes who will follow your command without hesitation.
40+ deadly enemies that will put all of your wit and tactical skills to the test.
Rush the Kingdom as you bring down 6 mighty Kings in the most legendary of boss fights!
New powers and reinforcements to vanquish your foes.
10+ trinkets and artifacts for that extra edge in battle.
30 upgrades to train your army to its best form.
60+ Achievements, hidden secrets, and fun stuff for you to play and discover!
An amazing Enciclopedia to get to know every detail of your enemies!
Multiple save slots to store your progress.
The Dark Lord is calling you! Join his forces now. Clash against supreme bosses and make the Kingdom tremble with each step.
The dark lord is calling you, will you answer his call?
Visit Apple Arcade now and download the game!