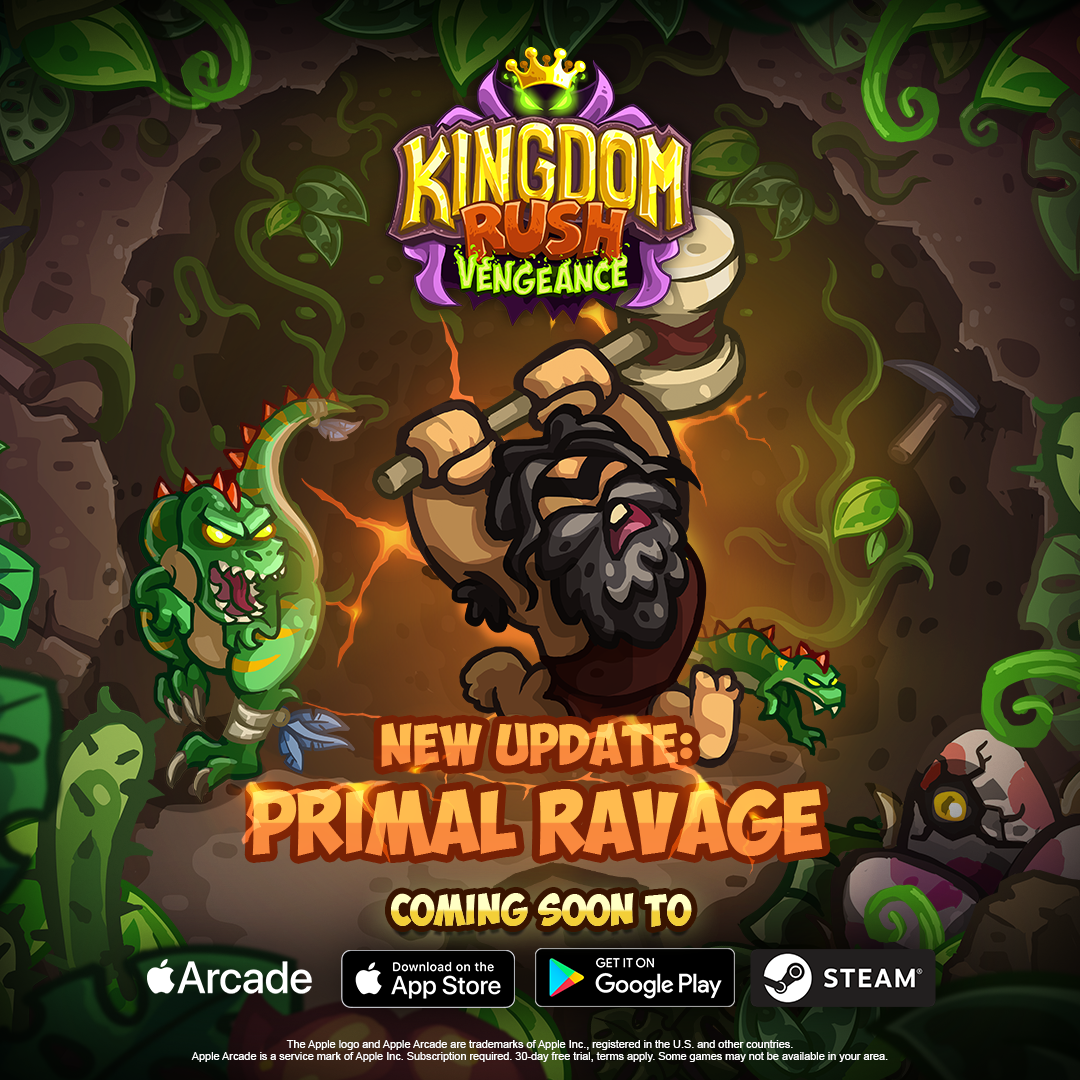 My loyal Generals!!

A new update is coming to Vengeance on September 29 to iOS, Google Play & Steam, and on September 30 to Apple Arcade - you need to prepare for it!
Some pesky and ancient-looking little dwarves are emerging from the ancient mines.
Normally that would not be a problem for our troops, but they are bringing with them some disgusting lizard-like creatures that have very pointy claws and teeth, and they are keen on using them!
Since I am busy with other issues I am sending a new hero, Grosh, and a new tower, the Ignus Altar, on my behalf. You better not disappoint me or you will feel my rage!
While you are at it, punish those pesky dwarves that opened the mine passage and allied with their ancient counterparts. Apparently, there is no shortage of dwarves in these lands!
Get your sword, shield, and spells ready!
I am counting on you... or else…!