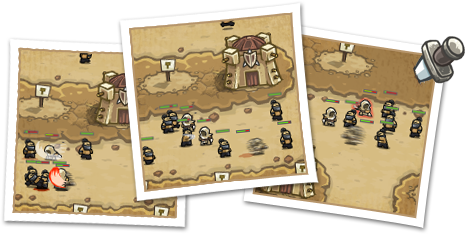 Shhhhhh...be silent...be quick...or be...dead! You think you've got the skills and attitude to be an elite assassin? Here´s a few question for you:

Do you walk silently as a gazelle with a paranoia disorder?
Do you enjoy sneaking into people just to ask for the time?
Are you quick enough to dodge a bullet while you make yourself a nice peanut butter sandwich?

If the answer is no, you can go back to smashing swords and firing magical firecrackers.

Take a look at the new Assassins Tower for the upcoming Kingdom Rush sequel!

They won't know what hit them!

Discuss this new tower over at the Ironforums!