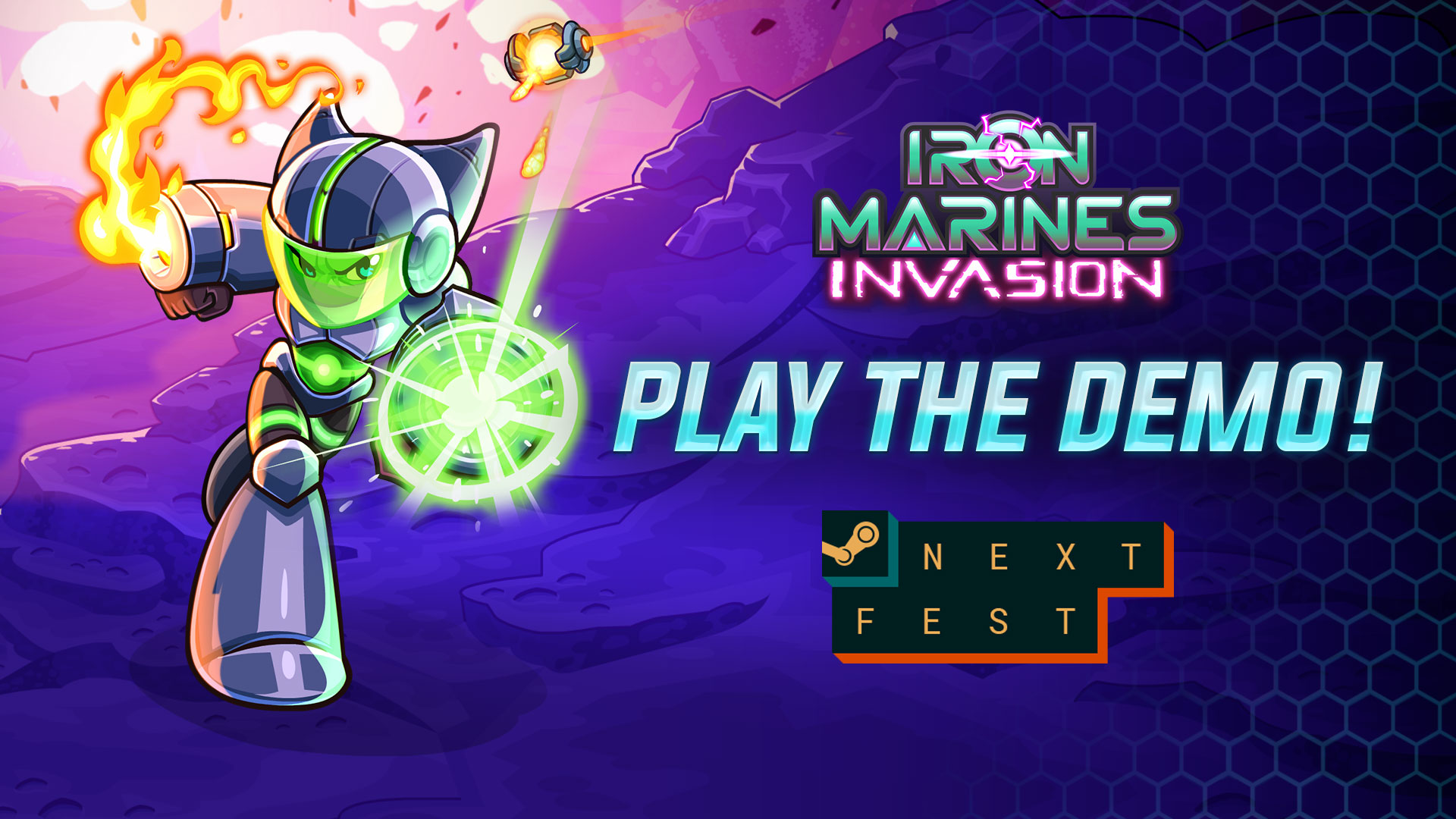 We've intercepted some exciting intel straight from Federation Headquarters: The Iron Marines Invasion demo will be dropping on the Steam Next Fest starting June 19!
We might not possess the psychic powers of Empyrians, but we can sense your excitement. That's why we're granting you a sneak peek into the game before its official launch later this year!
The demo includes four levels set across unique planets, with difficulty options for everyone, from casual space cadets to battle-hardened veterans. Put the abilities of two heroes and three powerful squads to the test. Dive into the Tech Lab, gear up your Arsenal, nerd out the Database, have fun in the Holodeck and unlock achievements along the way!
Also, our devs will be live streaming their gameplay, sharing behind-the-scenes insights, and answering your burning questions during the Next Fest. Stay tuned for more information, coming next week!
We can't wait for you to experience the demo and share your thoughts on the game with us. Your feedback means the galaxy to us, so don't hesitate to drop us a line at [email protected] or join our forces on Discord to share your battlefront tales.
Oh, and before you launch off to your next mission, make sure to add Iron Marines Invasion to your wishlist. That way, you'll be the first to know when the full Invasion is ready to begin.
This is not a drill! It's time to get ready for action!